Entomonarchy is a personal project I started out of fun, combining two of my personal interests: historical fashion and bugs! It began through a passive hobby of collecting photos of the two, until I found visual inspirations in both and decide to combine them into a new, imagined world.  
All of these characters were created by drawing visual connections between similar elements in both insect anatomy and clothing from the 1800's, and then creating backstories later. Although I try to do as much research as possible, many artistic liberties have been taken in creating these characters and they should not be held to a standard of historical accuracy. 
This project is an ongoing, long-term work in progress I will pursuing in my free time, so feel free to check back for updates!  Although my initial intention was just to design costumes, eventually I hope to expand to include environment and prop designs to further flesh out this world.
Motthieu is a young and naive moth prince, heir to the throne, who has been pressured by his parents to get married.
Motthieu's father, Motholomew (left) and his cousins on the right.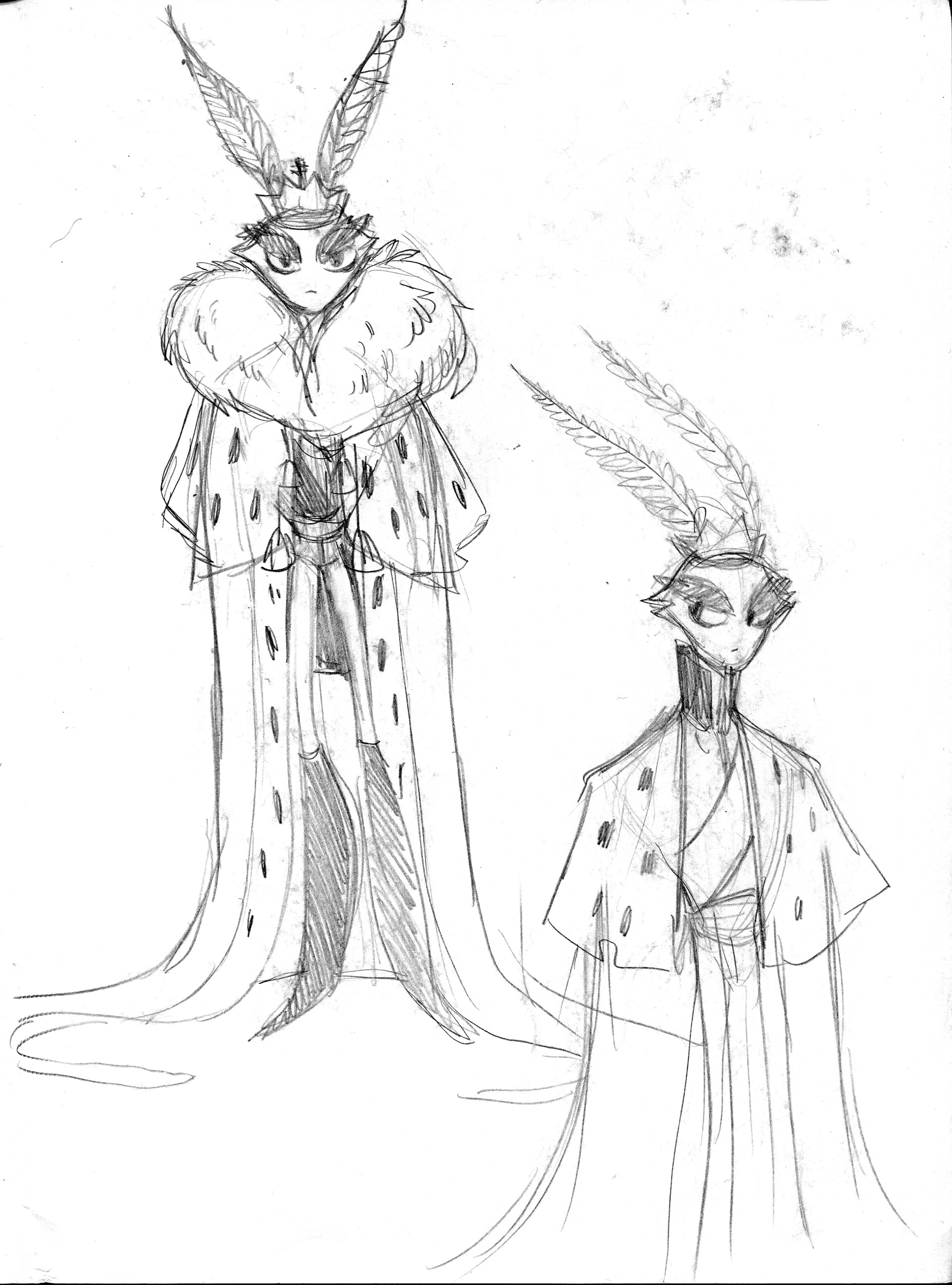 Mari is an elegant and high-class lady that Motthieu's parents want him to marry. Despite her innocent demeanor and delicate appearance, she is highly manipulative and will use others for her own gain.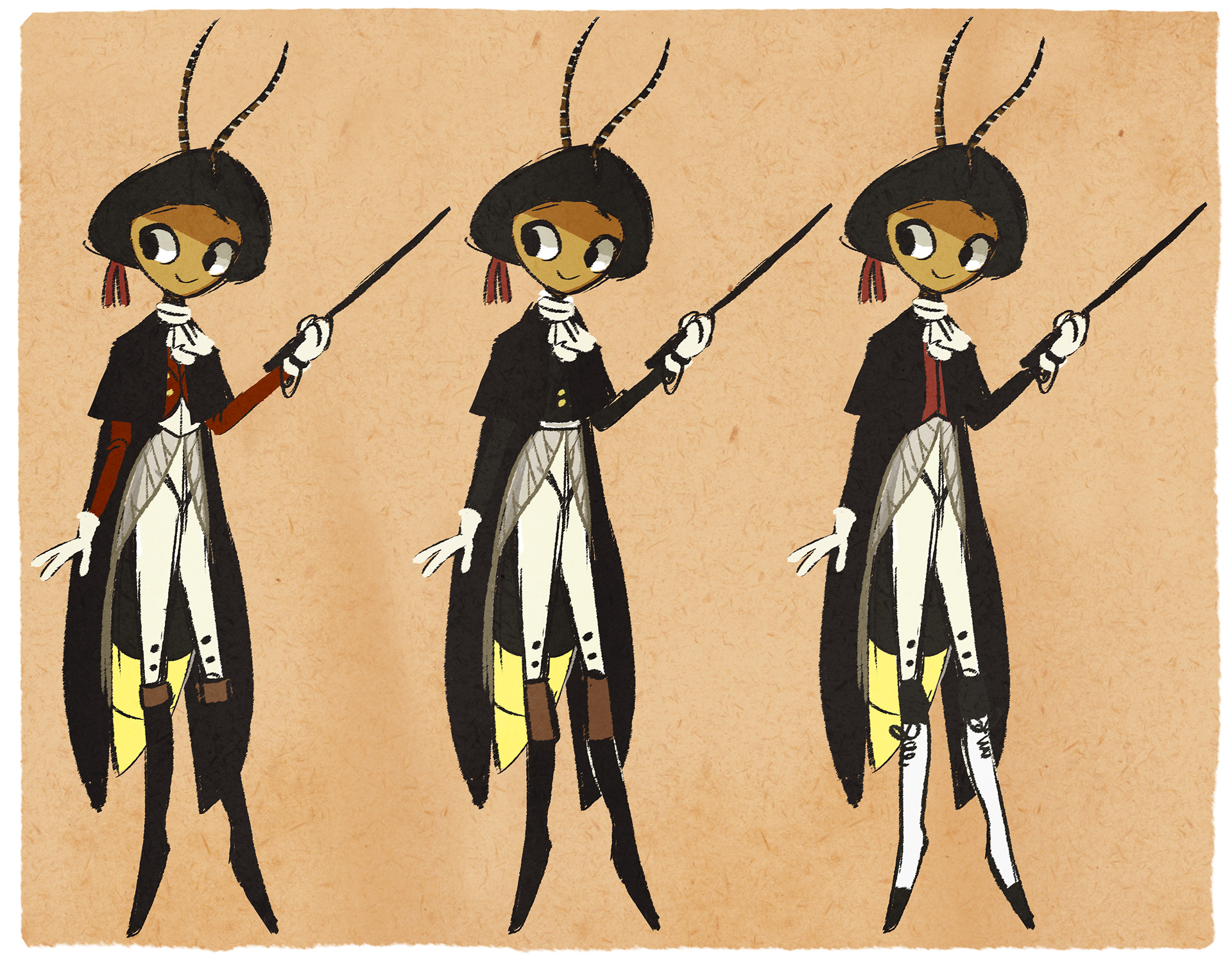 Celeste is a common firefly, who is free-spirited and energetic. Motthieu is drawn to her bright mind, radiant personality, and fiery passion.  
Ophelia is an
orchid mantis
who is from a wealthy family of aristocrats, who enjoys sitting in the shade under flowers and having picnics with friends. She has a quiet demeanor and becomes anxious very easily. 
The 
bustle
that provides structure for her dresses is meant to elongate her silhouette to keep her design recognizable as a praying mantis. 
Phyllis is a
walking leaf insect
and a good friend of Ophelia. She is charming, energetic, and the two of them enjoy spending time together. 
The three dresses on the right were all loosely based off of dresses from the book 
Antique Fashion Paper Dolls of the 1890s from the Collection of the Boston Children's Museum.
Antboy is a
harvester ant
who was separated from his family at birth and found by the other characters. Unsure of his real name and identity, he was nicknamed "Antboy" and the name stuck. He is mothered by Ophelia and is a troublemaker, but kindhearted. 
His outfits are based off of
sailor costumes
commonly worn by children of the Victorian era. 
Dottie is a
common ladybug
who is slightly older than antboy. Her costume is based off of Victorian riding outfits worn by children.
This project is still in-progress but temporarily on hiatus. However, many, many more characters have already been planned and I will be working on them slowly over time. Feel free to check back regularly for more!